Join The U.S. Cotton Trust Protocol®
You can depend on us for innovations in sustainability and rigorous fair labor practices.
The U.S. Cotton Trust Protocol was designed to set a new standard in more sustainably grown cotton, ensuring that it contributes to the protection and preservation of the planet, using the most sustainable and responsible techniques.
Its mission is to bring quantifiable and verifiable goals measurements to key sustainability metrics of U.S. cotton production with a vision where transparency is a reality and continuous improvement to reduce environmental footprint is the central goal.
Sign up now to help us drive continuous improvements in responsible growing.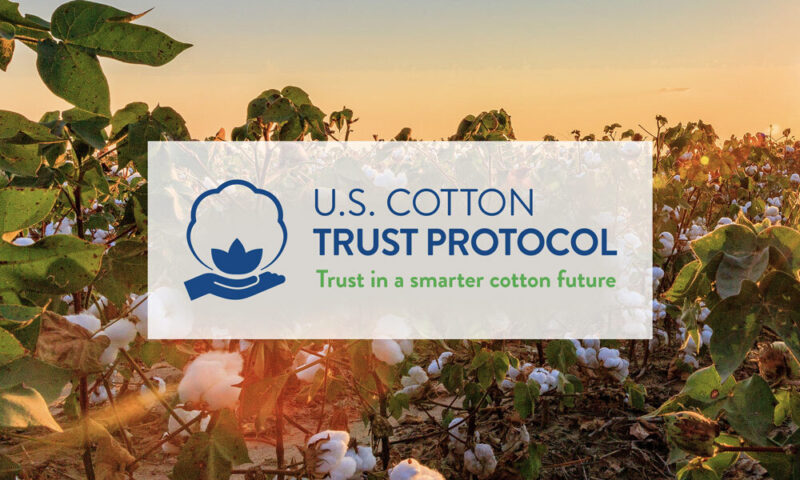 Mill & Manufacturer Membership Benefits
Opportunity to be identified as part of a fully transparent supply chain and be selected by brands as they look to source U.S. cotton fiber
Ability to use the Trust Protocol logo and materials to communicate about sustainability goals
Recognition on the Trust Protocol website
Access to a specialized package of technical support free of charge for members who license U.S. cotton and participate in the Trust Protocol
Connect with a representative to see how a membership can benefit your company.

Brand & Retailer Membership Benefits
Opportunity to claim Protocol Cotton Consumption Units through the Protocol Consumption Management Solution
Quantifiable, verifiable data against science-based goals for sustainable cotton production
Article-level full supply chain transparency
Package for communications, storytelling and marketing
Support for environmental claims and reporting
And so much more! Connect with a representative to see how a membership can benefit your company.
Industry Recognition
The U.S. Cotton Trust Protocol is aligned with the UN Sustainable Development Goals and recognized on Textile Exchange's list of preferred fibers and materials and as part of its 2025 Sustainable Cotton Challenge. The Trust Protocol is also acknowledged by Forum for the Future and is part of the Sustainable Apparel Coalition, Cotton 2040 and Cotton Up initiatives. The initiative has also been recognized and published in the standard mapping process by the International Trade Centre.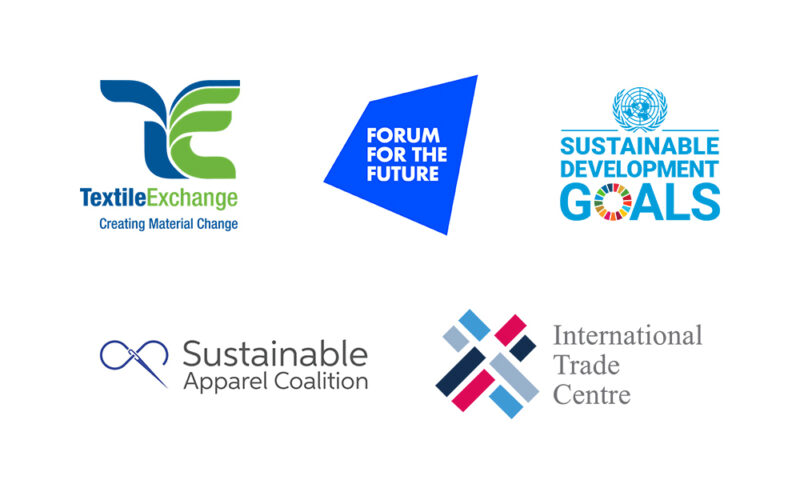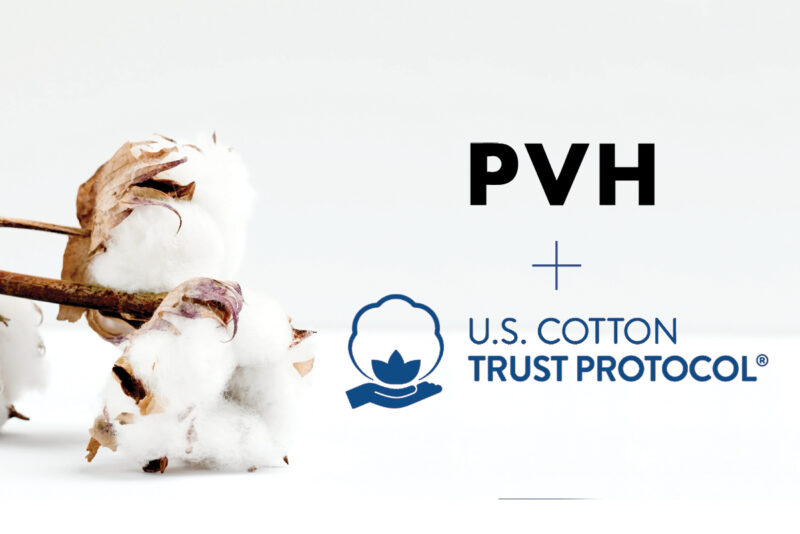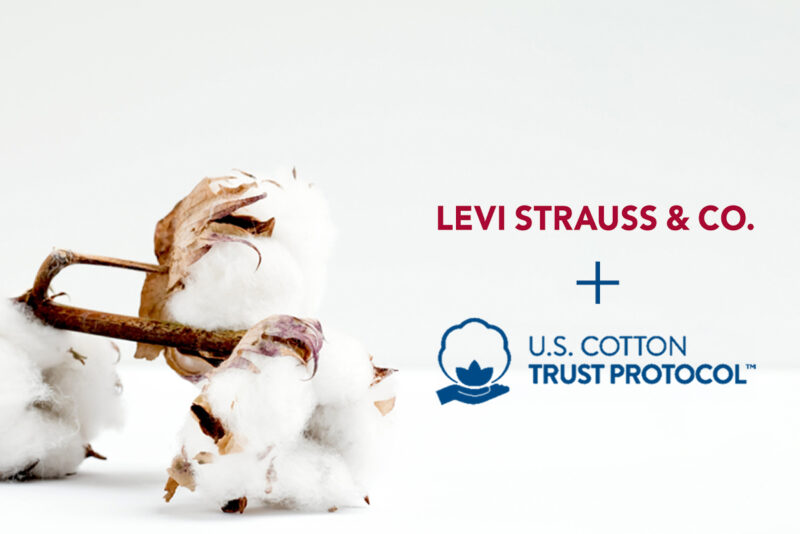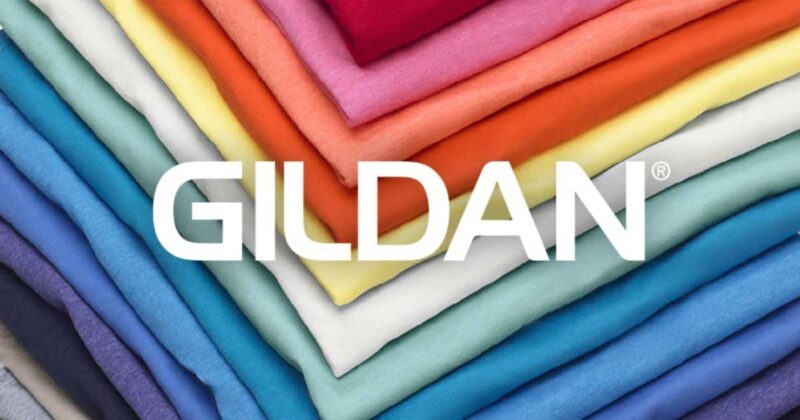 The U.S. Cotton Trust Protocol® Celebrates a Year Of Growth.
What you'll find in this report:
- The origins of the U.S. Cotton Trust Protocol®.
- How the program has taken action in the fields and in the supply chain.
- A deep dive on the data from the first year.
- A financial overview of the program.
- Future goals, including enrolling 100 global brands and retailers, and 1,000 mills and manufacturers.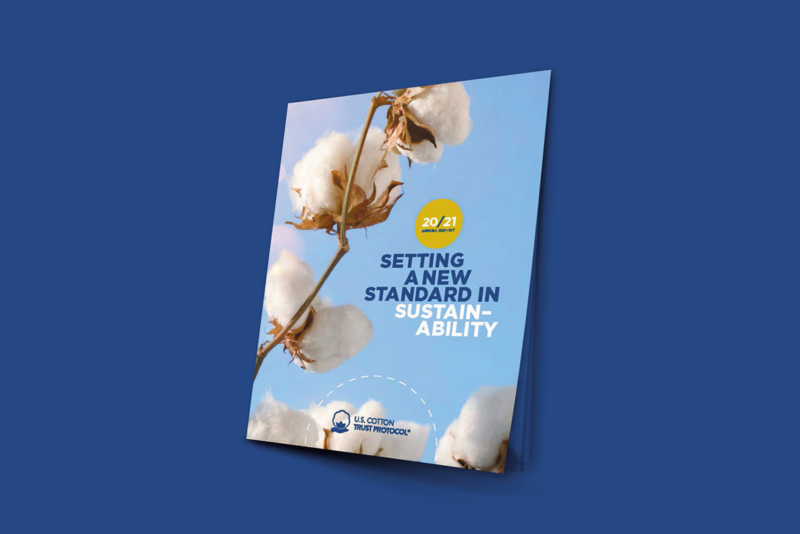 Sustainability Goals
As an industry, U.S. cotton has ambitious environmental impact goals and the Trust Protocol is one way to advance a path to greater success. The Trust Protocol's six continuous improvement metrics in land use, soil conservation, energy use, greenhouse gas emissions, soil carbon, and irrigated water use align with the U.S. cotton industry's 2025 national goals.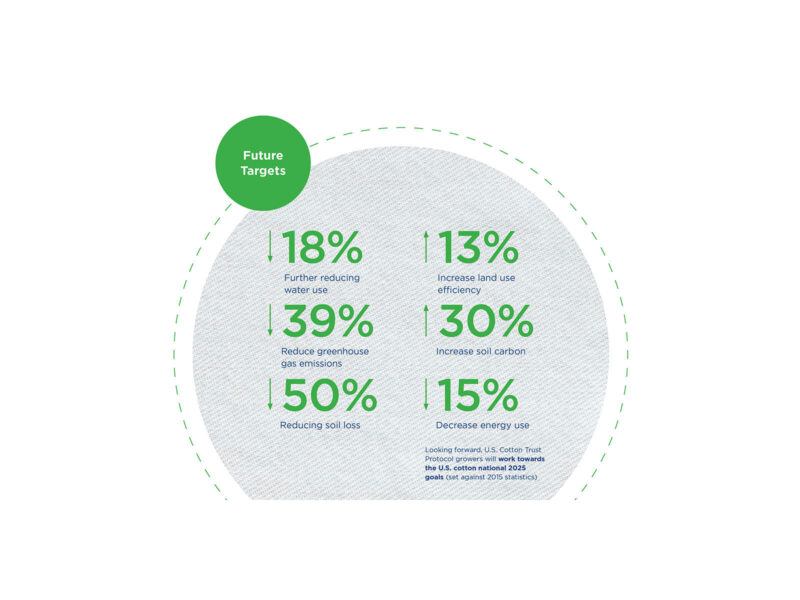 Be Part of Setting a New Standard in Sustainable Cotton Production
The U.S. Cotton Trust Protocol is unique in that it provides data and article level supply chain transparency.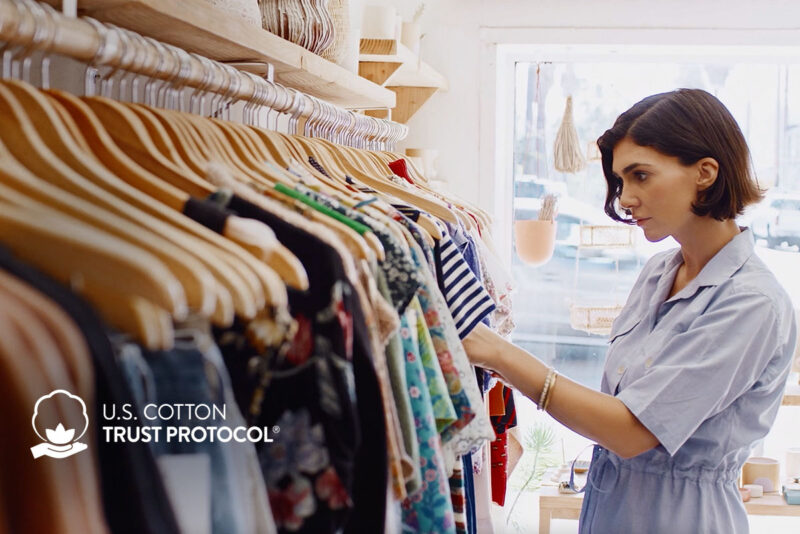 ARE YOU SURE YOU'RE SUSTAINABLE?
The U.S. Cotton Trust Protocol® guarantees your sustainability. Our latest podcast episode tells you how.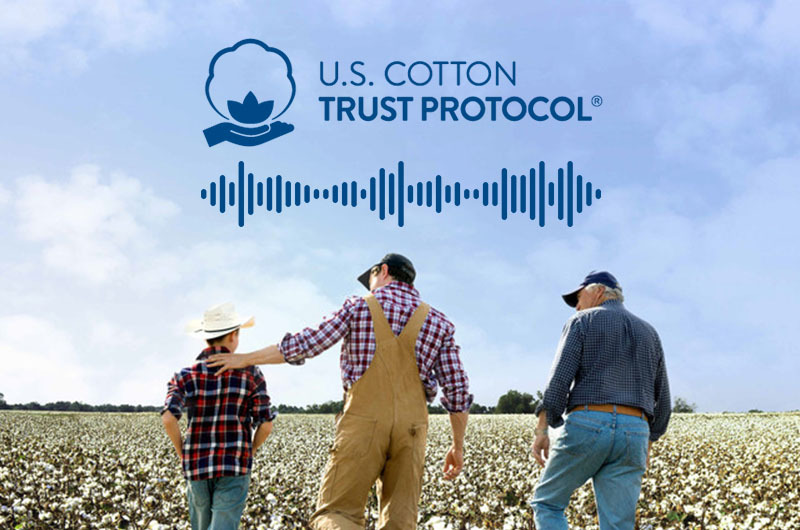 Aligned with U.S Sustainable Development Goals
The Trust Protocol brings quantifiable and verifiable goals and measurement to more sustainable cotton production and drives continuous improvement in six key sustainability metrics – land use, soil carbon, water management, soil loss, greenhouse gas emissions, and energy efficiency.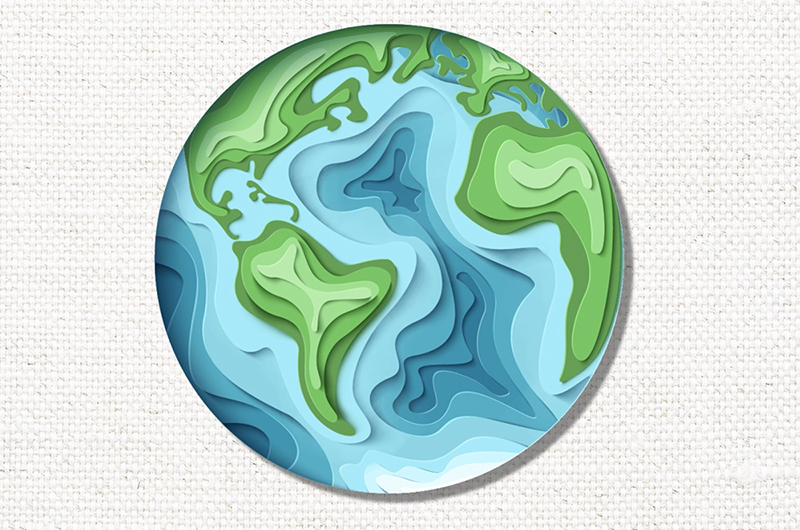 Sustainability
This chart shows COTTON USA's continuing commitment to the environment with 35 years of reduced environmental impact.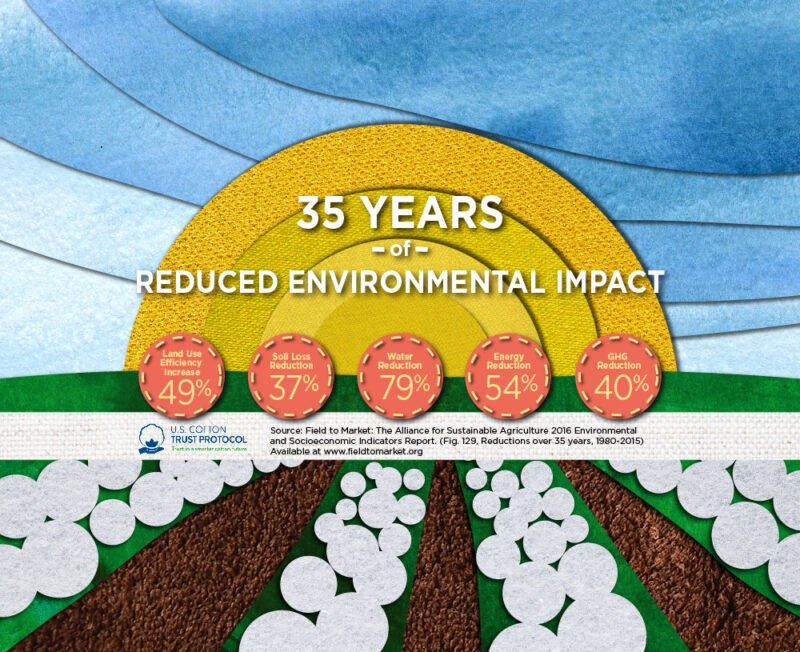 Get groundbreaking sustainability insights in this report written with 150 industry leaders.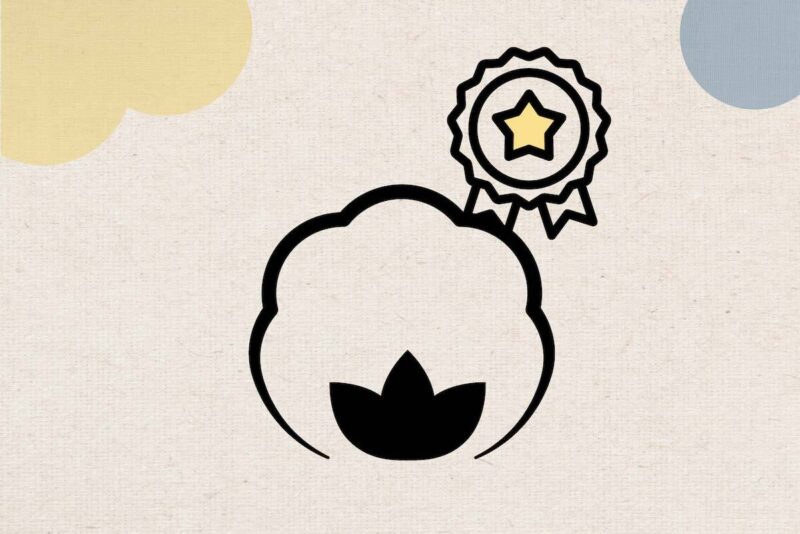 INVESTING IN SUSTAINABILITY
Listen to the Smarter Conversations podcast to hear how U.S. cotton invests over $100 million per year in sustainability research.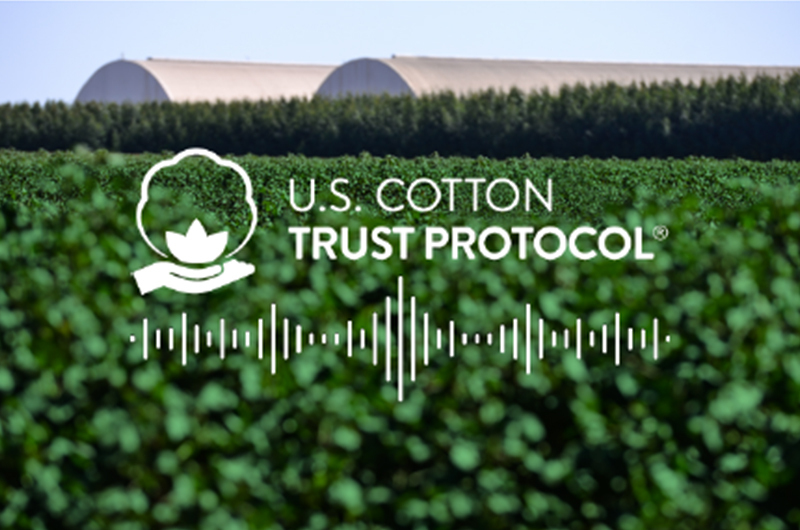 A new report from The Economist Intelligence Unit (EIU)
EIU's new report, Is sustainability in fashion? Industry leaders share their views, sponsored by the U.S. Cotton Trust Protocol®, draws on expert insights and observations of key decision-makers at leading brands about the sustainability challenges the fashion industry faces today, and examines how to change the industry for the better in the future.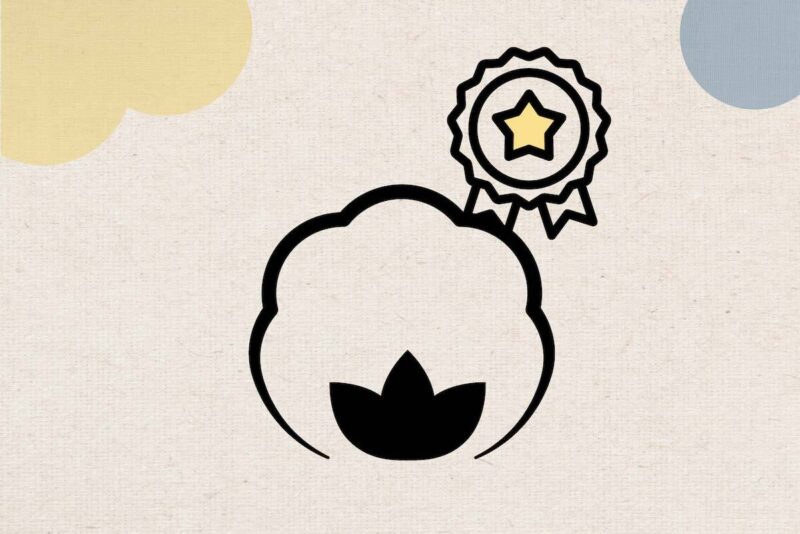 LISTEN TO THIS
The new podcast, Smarter Conversations, gives you expert insights on sustainability.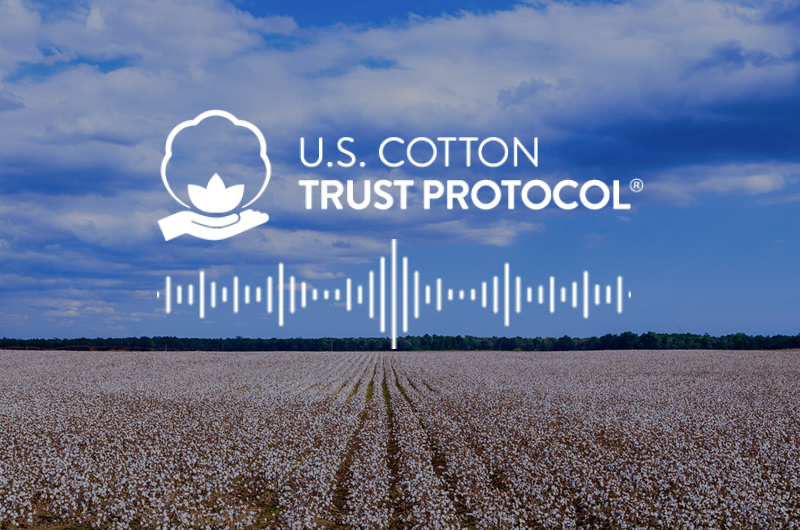 Contact a Representative
Fill out the information below and a representative will reach out to you shortly.
All fields are required.